Our Thalasso center in Divonne-les-Bains, ideal place to a fitness stay
During the summer holidays, the teams of the Thalasso center in Divonne-les-Bains, take care of you for a stay under the sign of the detox! Coming to the Institute of the Hotel de la Villa du Lac is the assurance of undertaking a thorough purification for his body and mind.
Eliminate your toxins in our balneotherapy center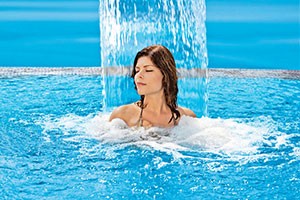 Our teams will welcome you in a relaxation area fully equipped with spa and swimming pool. Hot steam, used in the hammam, eliminates all the toxins and gives tonicity to the epidermis. The benefits of hot water on the body, whether during a spa bath or a sauna session, are no longer to be demonstrated. Relax with our comprehensive treatment card. Give your body a break, and give your mind the opportunity to escape.
Our Thalasso institute in Divonne-les-Bains offers invigorating massages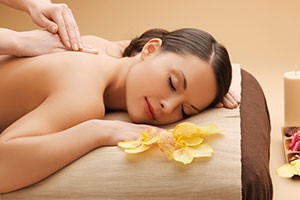 Whether you are at the hotel for a fitness stay or just passing through, you can benefit from all our massage treatments. The beauticians of our Thalasso center in Divonne-les-Bains know how to pamper you. All massages and scrubs are based on 100% natural marine products rich in minerals and trace elements! Enough to bring tone to your tired limbs.
The restaurant of the Villa du Lac, a detox ally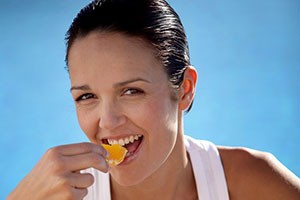 A balanced diet is the basis for purifying the whole organism. In the hotel's restaurant La Villa du Lac, our chef offers healthy cuisine made up of local and seasonal fruits and vegetables. These are foods rich in vitamins to properly get back into shape during your holidays. And you will also have the opportunity to test the flavored teas and teas offered by the hotel.
Holidays at the Villa du Lac, an opportunity to start aquasport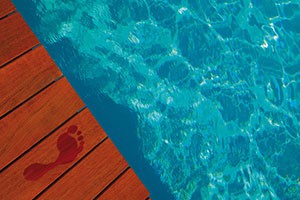 For a complete fitness experience, consider signing up for our relaxing pool sessions. Try, for example, the aquabike (bike in pool) that allows to muscle your limbs smoothly. This activity is ideal for fragile organisms, too stressed and tired. Accessible to all, sportsman or not, relaxation is assured! We also offer aquagym classes and free access to all our pools.